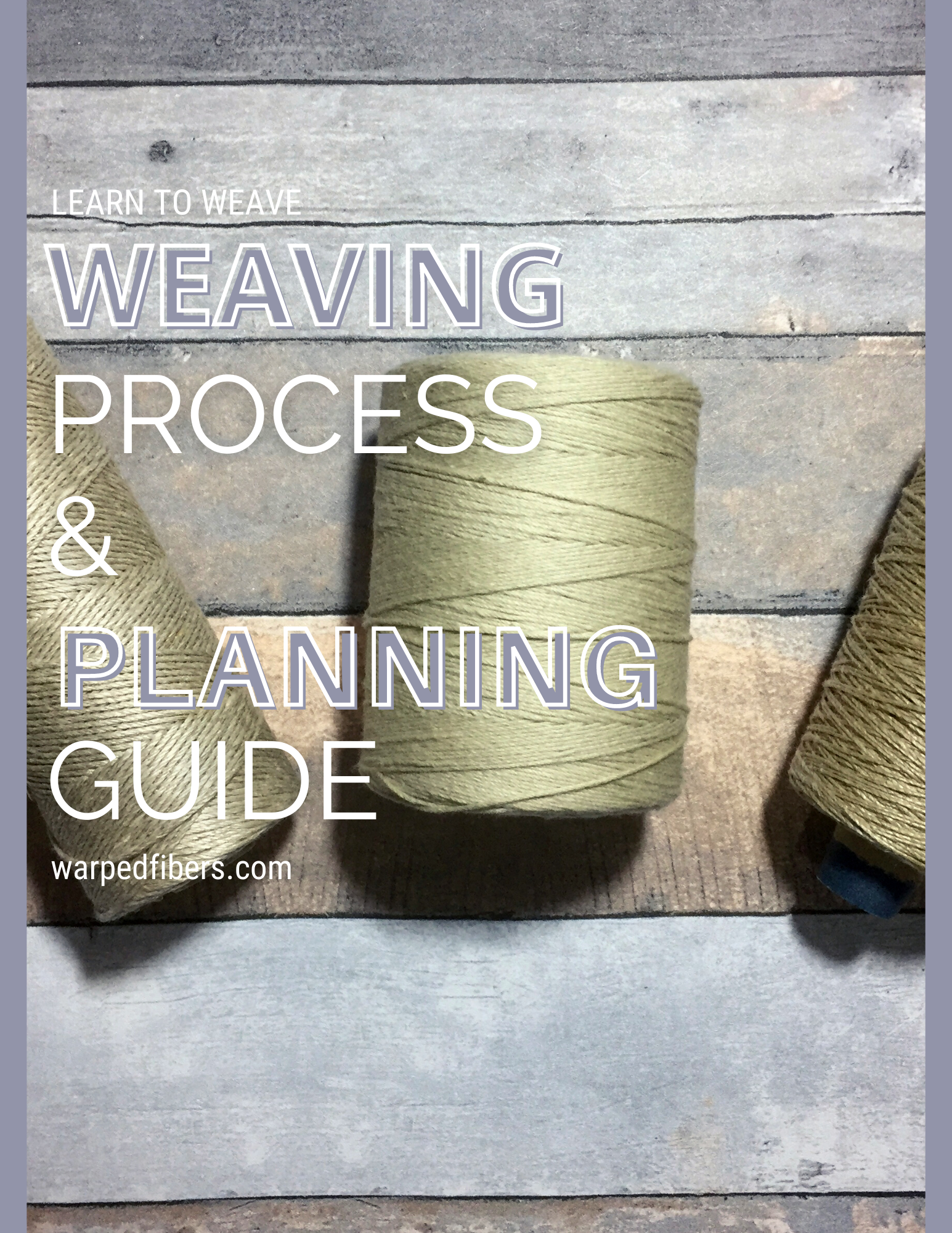 How Much Yarn Do You Need?
For a project! Not in general, because we all need more yarn!
But really, do you know?
Planning a project is one of the fundamental things that every weaver should know how to do.
Are you just starting on your weaving journey? Weaving process and planning go hand in hand because you need to understand what is involved in the weaving process to make sure you don't skip a step in your planning.
Learn what is involved in the weaving process from start to finish! What do you need to consider and when?
In This E-Book You Will Learn:
The weaving process order
How to figure out your EPI, WPI, and PPI
The 3 basic weave structures
How to calculate shrinkage, draw-in, and take-up.
How to figure out your total yarn needed for a project (warp & weft)
BONUS: Blank project worksheet for your own projects! Print it out whenever you need it and keep for your records!
Oh yeah - You will also have access to this e-book forever! If I make any updates then you get those to - at no extra cost.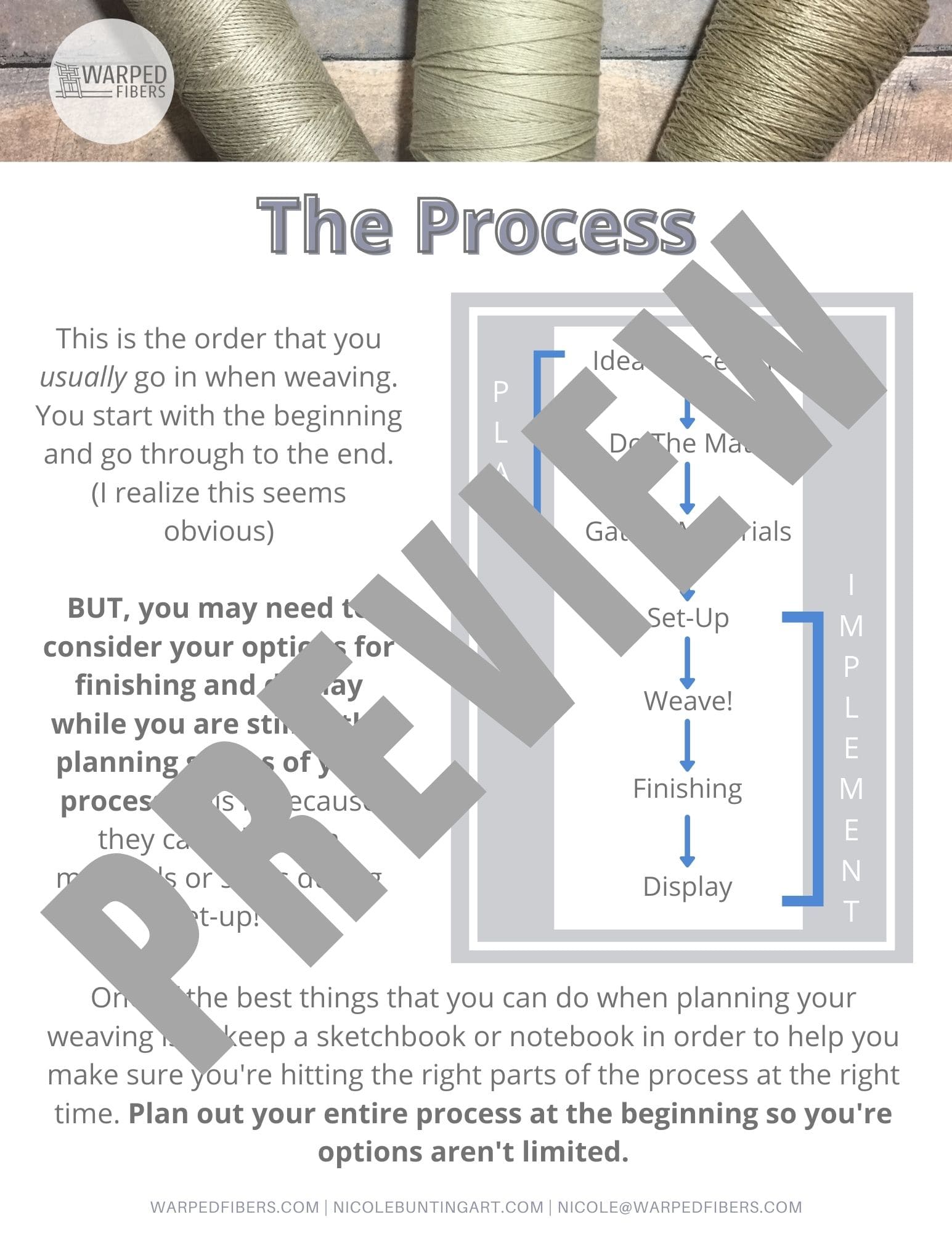 What students are saying...
I have had my beautiful loom in storage for the last 35 years and recently moved to a new home with room for her. But there are no weaving resources in the area at all. I worried about trying to remember all the little nuances that make up the whole process after not weaving for so long. Nicole's Weaving Process & Planning Guide has been a God-send! It's clear instructions were easy to follow and the topics were well organized. It served to refresh my memory and made it easy to plan and execute my first project! Thanks, Nicole, for a Guide that's clear enough for beginners to follow.
-kksdragons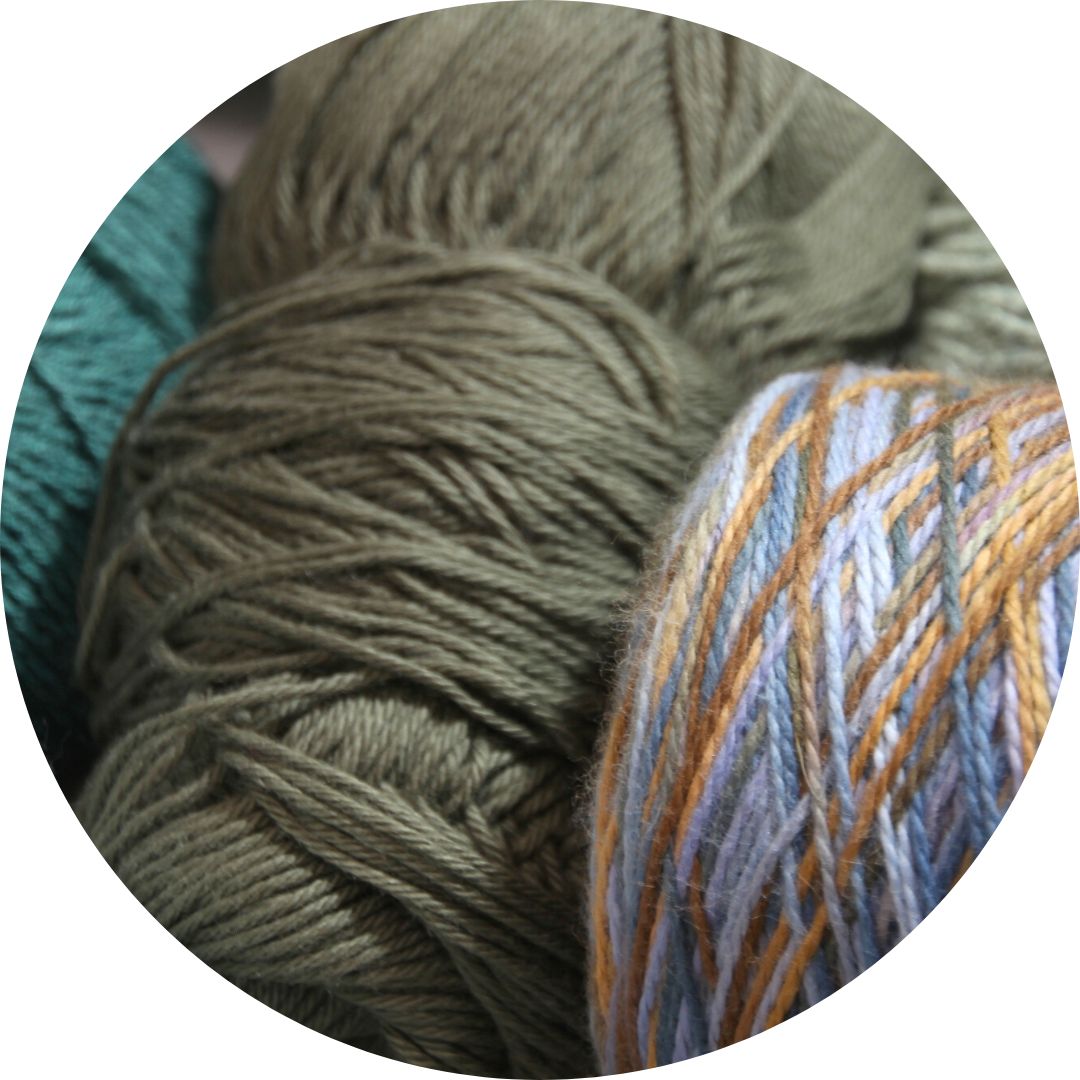 From A to Z?

You might think that the weaving process means starting at the beginning and working your way through to the end. It's not quite that simple...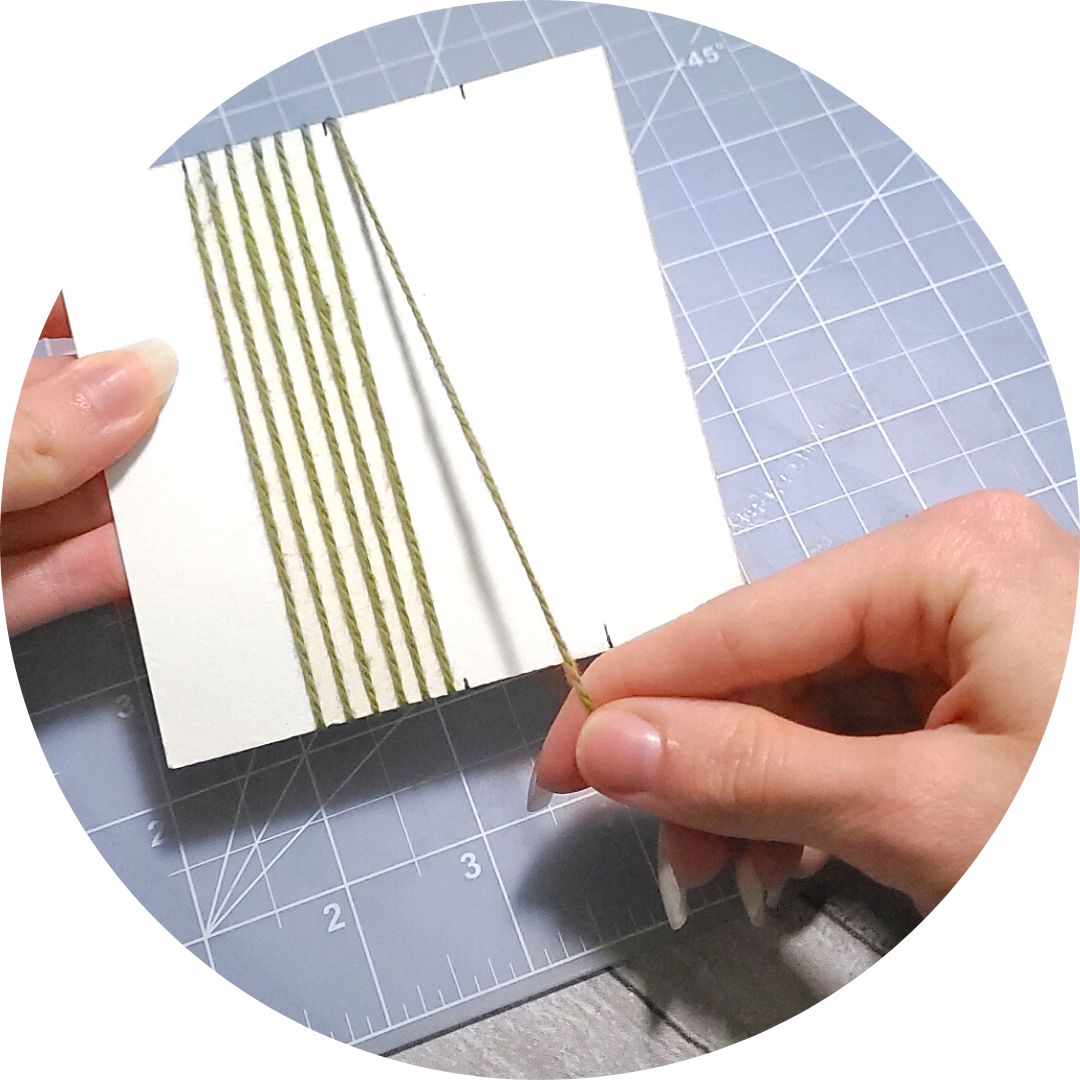 All the PI's

EPI, WPI, PPI? Learn all about these measurements that will help you create the weaving you want to create.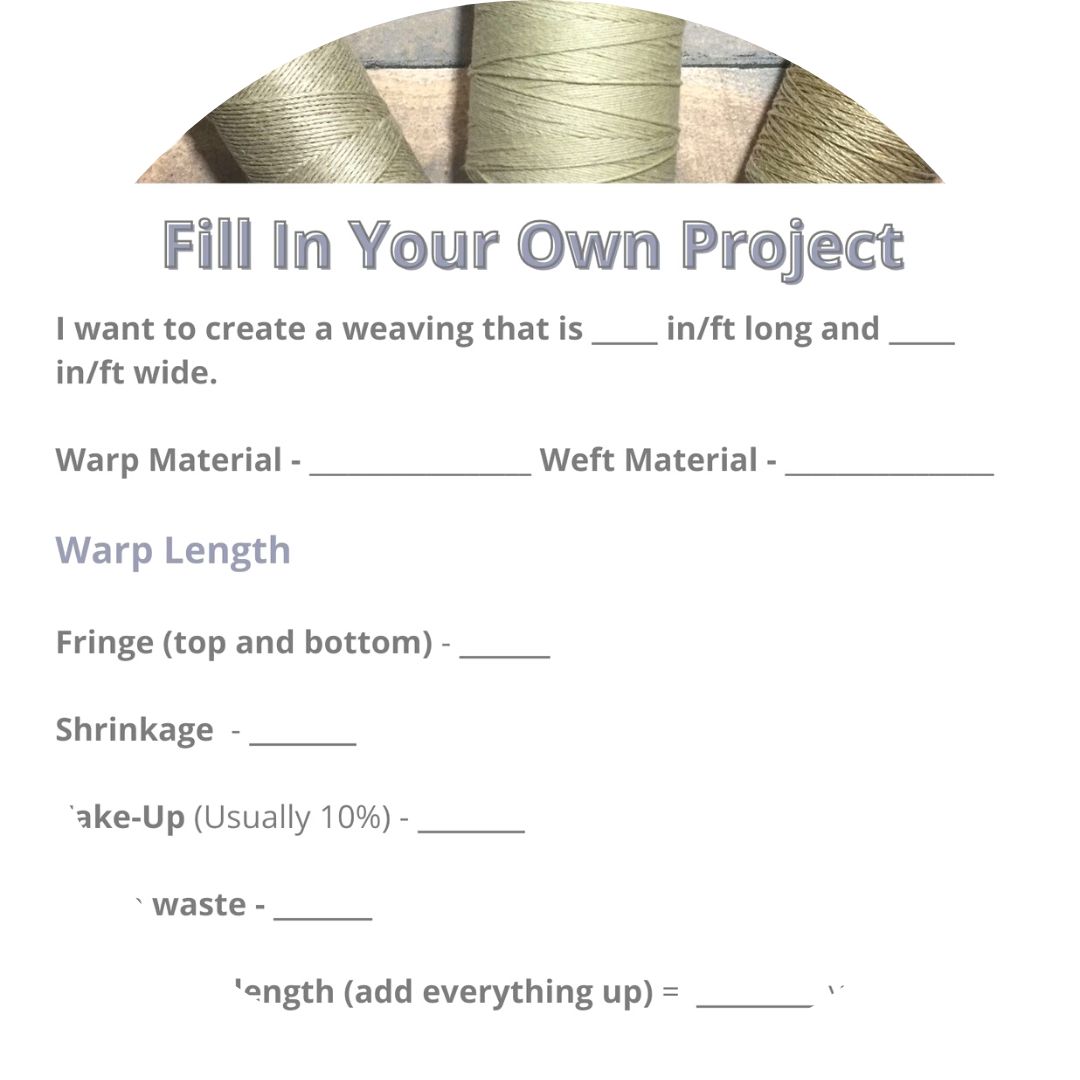 Know what you need

Never be lost on how much yarn you need for your project! We walk through everything you need to consider and download and fill out the included worksheet everytime you need it.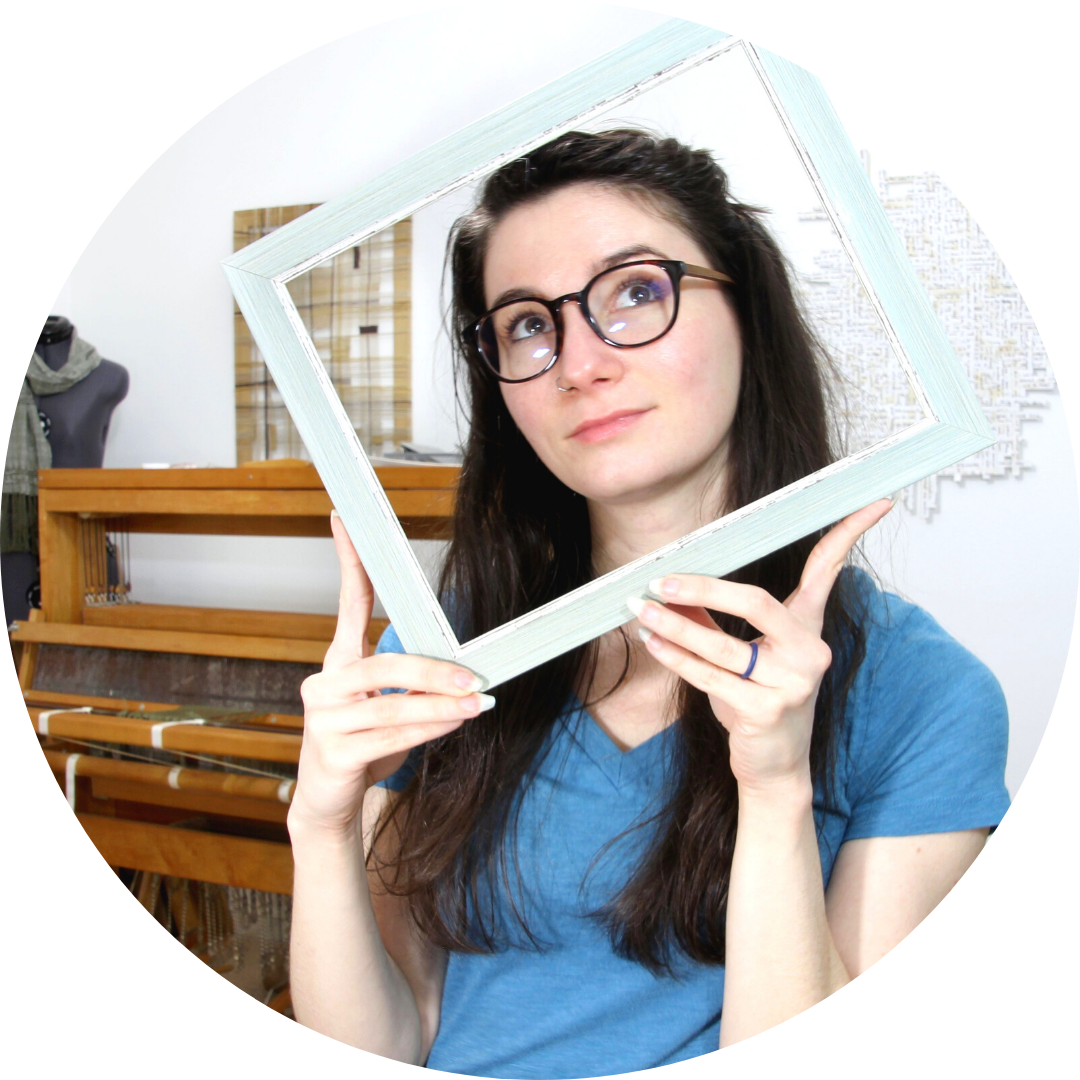 I am a weaver and fiber artist that loves to share her passion with anyone willing to listen! I started weaving in 2012 as a student at Virginia Commonwealth University (VCU) and I haven't stopped since. I have been teaching people how to weave since 2015 with my in-person classes at local art centers, yarn shops, and a semester as adjunct faculty at VCU. I have taught frame weaving (2 and 4 selvedge), weaving on a floor loom, tapestry, embroidery weaving, introduction to textiles, and more!
I began Warped Fibers at the beginning of 2020 so that I could connect and teach more people about the wonderful world of weaving (gotta love alliteration!) Weaving is a fun, meditative, historically significant, and enriching skill that ANYONE can learn.

Frequently Asked Questions
Q: Is any of this information available on your blog for free?
A: Yes. I'm not going to lie to you. This e-book was originally inspired by multiple blog posts on Warped Fibers and I pulled information from these posts. BUT with this e-book you can get it in one place (you don't have to go looking for it!) and it also includes extra information not found on the blog + A BONUS fillable project planning sheet! All of this is in the convenience of a downloadable and printable PDF that you can access anytime, forever.
Q: Can I share this e-book/ guide?
A: No. When you purchase this e-book/ guide you are promising that you will be the sole viewer and will not distribute the pdf or it's contents. BUT, I would love it if you told your friends and family about it so they can purchase one for themselves!
Q: How do I get my EBook?

A: Your EBook with NOT be emailed to you. Instead, you will be able to access your download link from this website while you are logged into your account. You will also have access to any future updates from this same area. Updates are always included at no extra cost!
Q: Will I receive emails from Warped Fibers after purchase?
A: Yes, when you purchase this e-book or any course from Warped Fibers you will automatically be added to our email list. But, don't worry! You can unsubscribe at anytime. If you stay on the list, though, then you will have access to updates, weaving tips, new course announcements, and more!